Broad hips
- Shape up in Cross 5 and Cross 6
Broad hip, a pear shaped body, is a common body shape in women and needs to be supported to provide a comfortable and functional position for sitting and propulsion.
To optimise the seat width and the back support it can be an idea to take a smaller sized wheelchair and adding a widening kit which will add 10 mm each side. If possible test different seat widths.
The upper part of the back support can be "slimmed down" by placing Plush Wedges (1) under the cover. Depending on the back height you may choose short or long wedges. To place small Cell Foam Wedges (2) below the plush wedges is an excellent complement providing support in the waist area. A Widening Kit (3) will broaden the distance between the arm supports to allow more hip space.
If more rear space is required for the buttocks, more space can be created with the back support settings (4) and adding a Seat Extender (5).
Turning the arm support so the plates come closer to the body (6) can provide better support and also facilitate optimum positioning for propulsion and the ability to easily reach the handrims.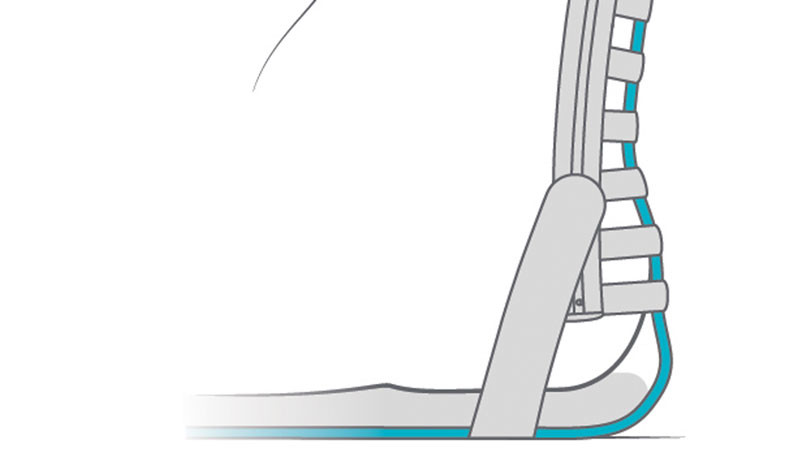 4. Back Support Adjustment
Angle the seat to back angle posteriorly, slacken the lower tension adjustable back strap and place the cover with plenty of room at rear.

Carefully adjust the lumbar angle to achieve an upright upper body.

Add a Seat Extender.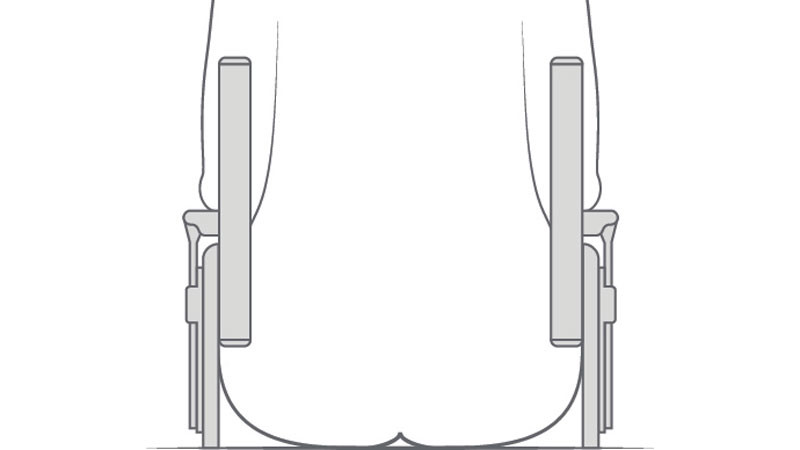 6. Arm Support
Turning the arm support can be an option, though it may create a conflict with the back support settings. Also make sure it does not limit the transfer method.

Example of accessory placement
Example of accessories placed on the back support. Here with the seat extender strap to create extra rear space, and the pressure distributors that are used to add extra support and comfort for the hips.