Large upper body
- Shape up in Cross 5 and Cross 6
A large upper body, a large trunk, sometimes requires a longer seat depth to accommodative the additional mass of the larger glutamate shelf.
Check that the seat is equipped with a seat extender (1), adjust the seat to back angle posteriorly. Loosen all Velcro straps and place the cover with plenty of room at rear so the seat cushion can be placed as far back as possible. This allows more space for the buttocks. Adjust the lumbar angle forward and aim for Trunk Extension (2). Make sure the user is still leaning towards the back support. Add a Cross Brace (3) if it is not already included.
If needed, attach Width Extensions (4) and Plush Wedges (5) to broaden the upper part of the back support.
A correctly fitted wheelchair should not make the user feel restricted or limited in movement, it is important to create the correct space and comfort for the larger body to increase sitting tolerance.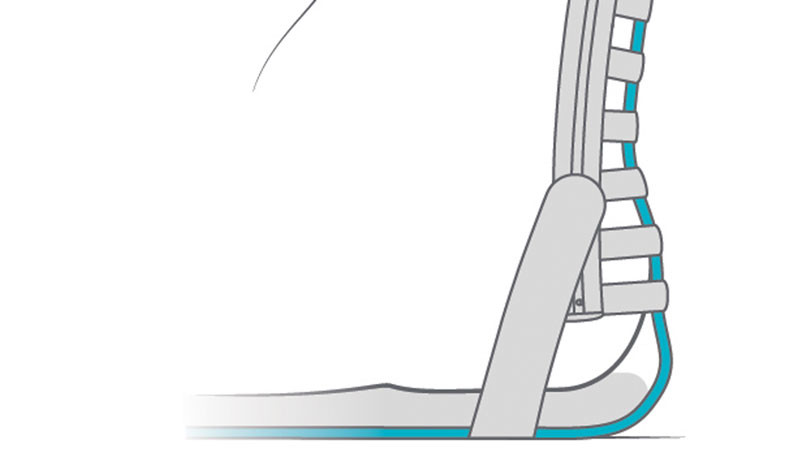 2. Back Support Adjustment
Make sure there is sufficient room for the buttocks, keep the lower tension adjustable back strap slackened and start by tightening the back straps at the level of PSIS.

With the seat to back angle posteriorly adjusted, the back support will be slightly lower.

For a tall person, it´s often necessary to set a higher back, for this choose the Back extension 3A accessory.

Example of accessory placement
Example of accessories placed on the back support. Here the width extending side stops wedges and pressure distributors are used to create a feeling of a wider back support, and they will also distribute pressure away from the thoracic spine.