Large upper body
A large upper body that is poorly supported can result in trunk flexion and respiratory difficulties. Evaluate both the active and resting position carefully.
It is beneficial to adjust the lumbar angle to increase the angle at the lumbar adjustment to make space for the upper body, this will help to open the thoracic spine to ease respiration.
If the 3A lumbar angle is adjusted to a greater angle then this could affect the stability in an individual with large upper body so it is important to consider using the clips to limit the tilt.
Active Position
Seat depth: The user may require a longer seat depth (1-2) due to a voluminous trunk. Set the back angle in the most rear position (pos 3) this will help to make the chair lighter to propel as it balances the chair without loading heavily on the front castors.
Back support: Be generous with the back strap adjustment in level with the buttocks. Aim for extension in thorax and adjust the Dynamic Pelvic Support (3) in the level of PSIS. This will facilitate the diaphragm to expand which is necessary for a functional breathing.
The active position is a combination of seat to back angle and seat tilt. Secure the position with the Back Angle Control (4) and Comfort Tilt Lock (5).
Tilt and Recline Positions: A large upper body changes the weight distribution which can affect the chair´s stability. So even if the person can use maximum tilt and recline, check the chair stability and use Gas Piston Clips (6) to reduce the maximum tilt and recline position.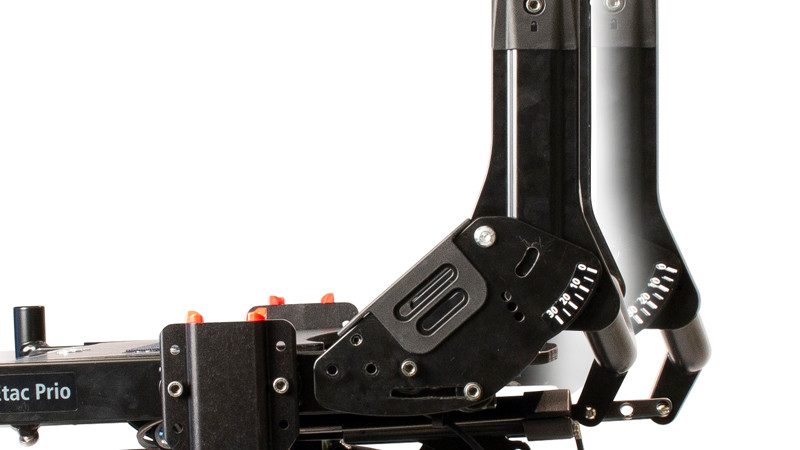 1. Rear seat depth
The back support can be mounted in three different depth positions. The further back the more of the user weight will come over the rear wheels which makes the chair easier to propel and push.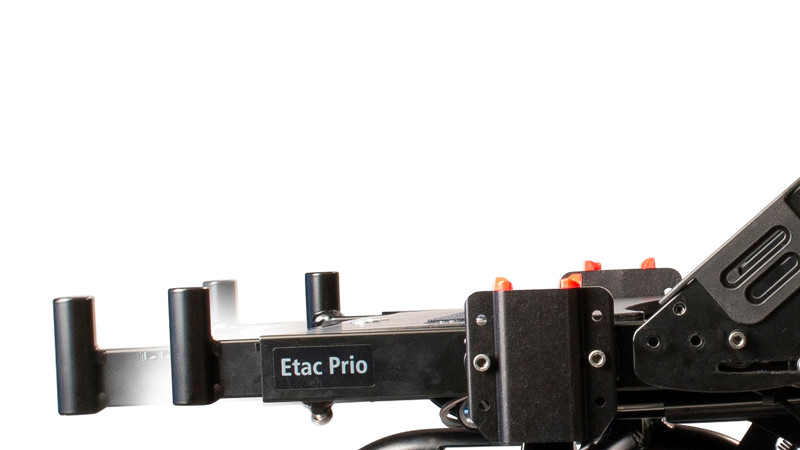 2. Front seat depth
The front seat plate can be adjusted 7 cm (3") in depth. Always consider the rear seat depth adjustment first.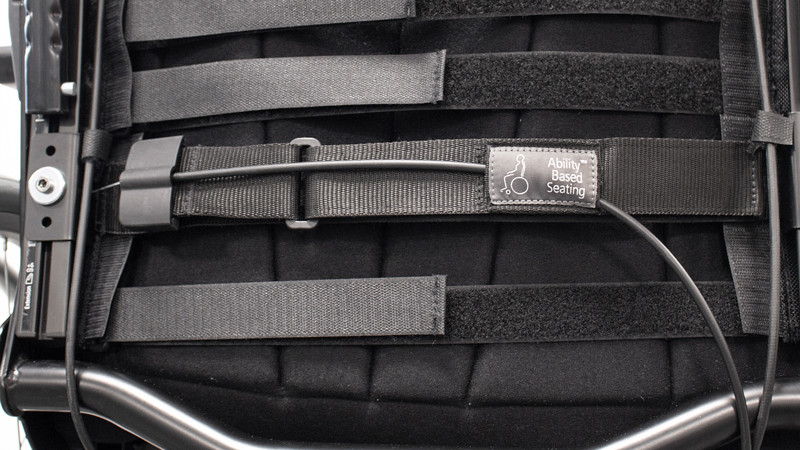 3. Dynamic Posterior Pelvic Support
Automatically relieves the tension in the reclined position and re-tightens in the active position. Adjust the height to the level of PSIS.
5. Comfort Tilt Lock
This function ensures the same preset tilt position. There are four alternative settings (0°, 4°, 8° or 12°). Choose one position that is frequently used, for activity or rest. Not in combination with Etac Prio electrical tilt.