Short upper body
Many seniors suffer from different types of degeneration in the spinal column that influences the shape and function of the upper trunk.
Choose the 3D Back cushion (1) which adapts perfectly and provides space for a kyphotic or collapsed back. Adjust the Dynamic Pelvic Support (2) in height to the level of PSIS and tighten the strap. Take time to adjust the lumbar angle to suit the individual on the 3A back.
If the person is going to propel, check that the distance from shoulder to hand on handrim is appropriate.
Arm Support: With a short upper body, the arm supports usually need to be on the lowest height setting. The Arm Support with a Narrow Arm Plate (3) can be set slightly lower than the model with a wide arm plate.
Tilt and Recline Positions: Always make sure to assess both the active and resting positions. Secure the positions with Gas Piston Clips (4), Comfort Tilt Lock (5) and Back Angle Control (6).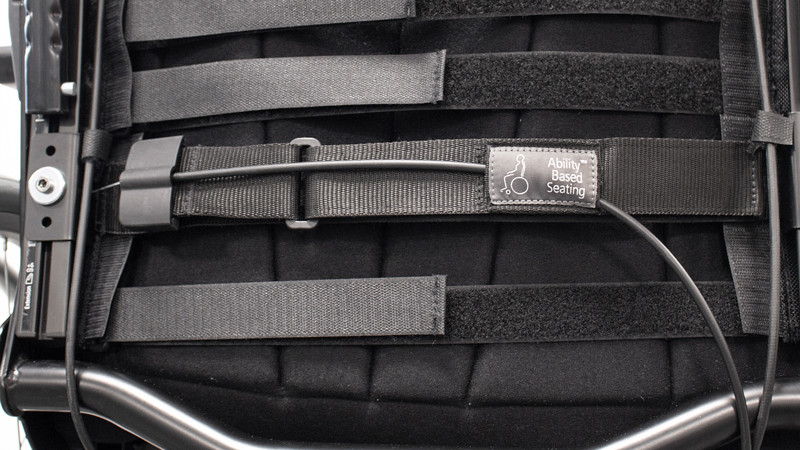 2. Dynamic Posterior Pelvic Support
Automatically relieves the tension in the reclined position and re-tightens in the active position. Adjust the height to the level of PSIS.
5. Comfort Tilt Lock
This function ensures the same preset tilt position. There are four alternative settings (0°, 4°, 8° or 12°). Choose one position that is frequently used, for activity or rest. Not in combination with Etac Prio electrical tilt.